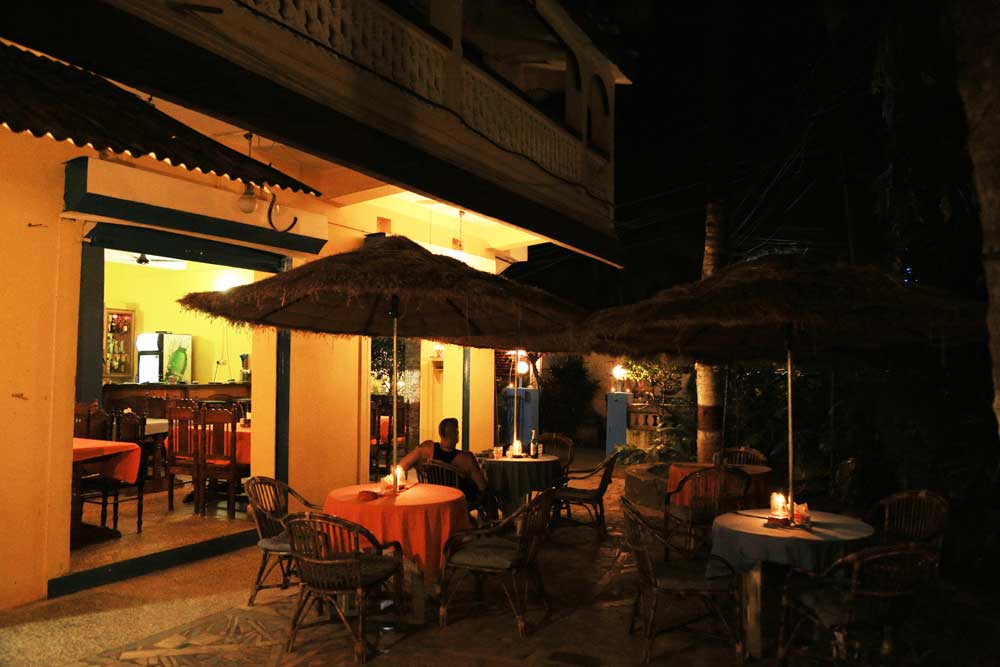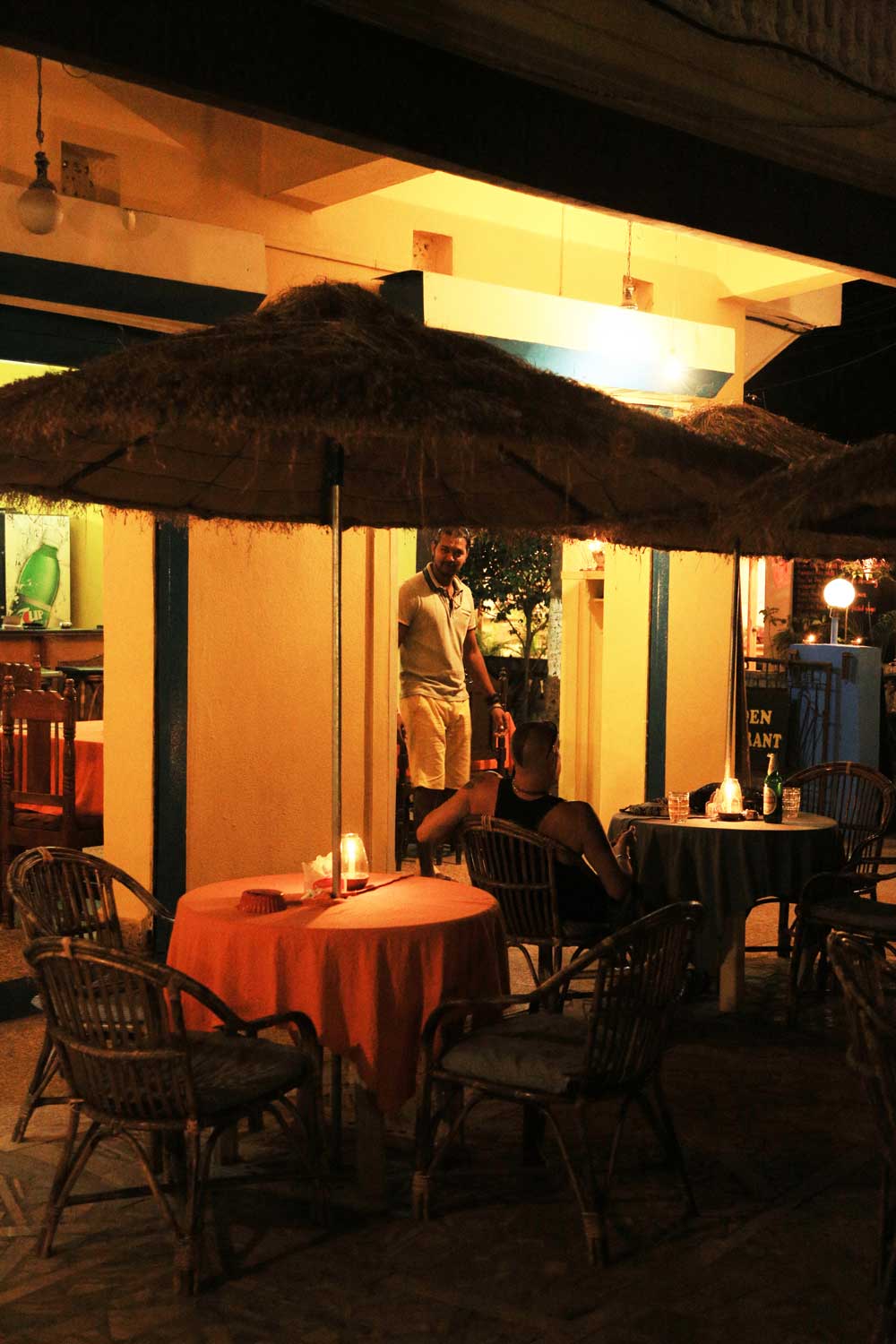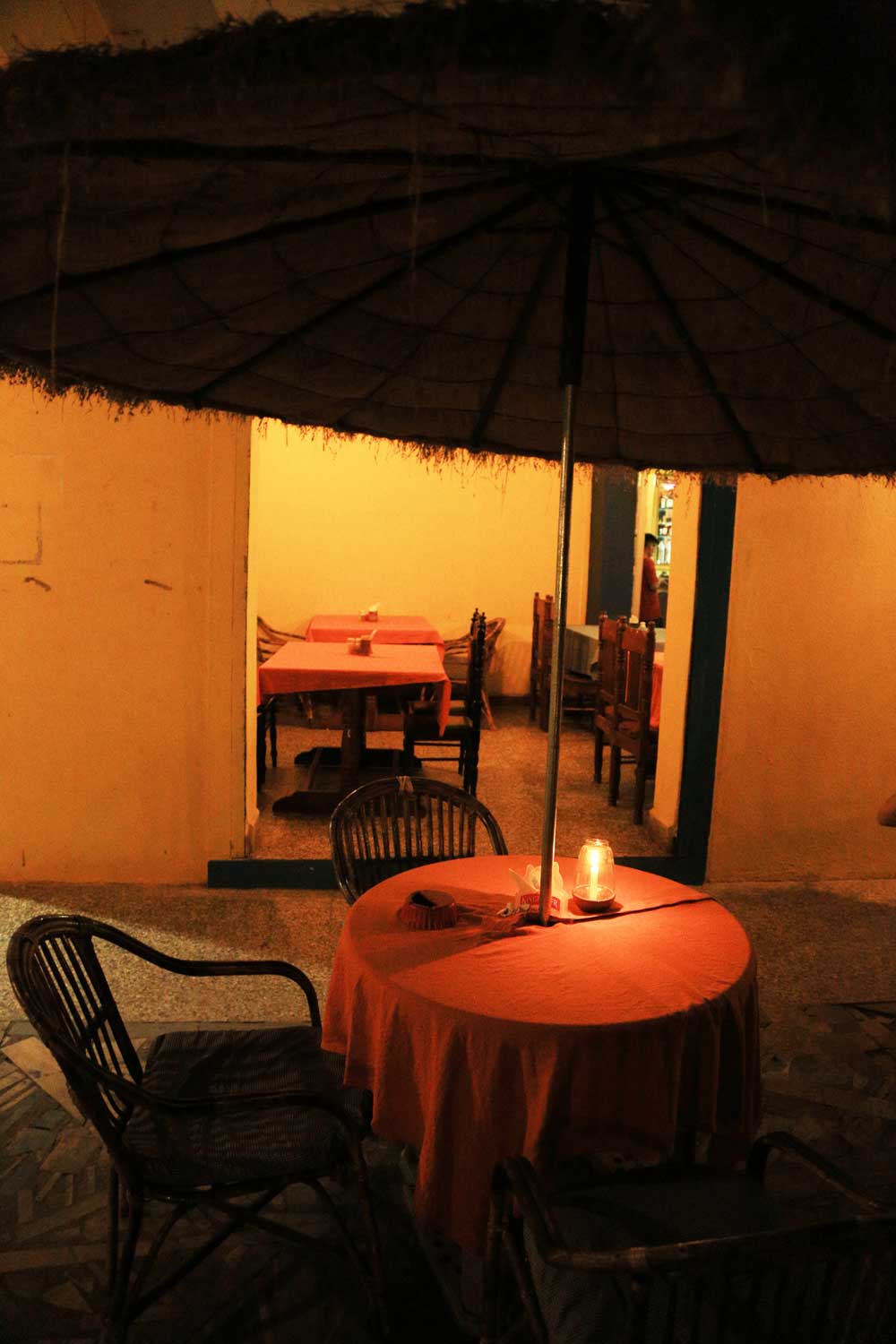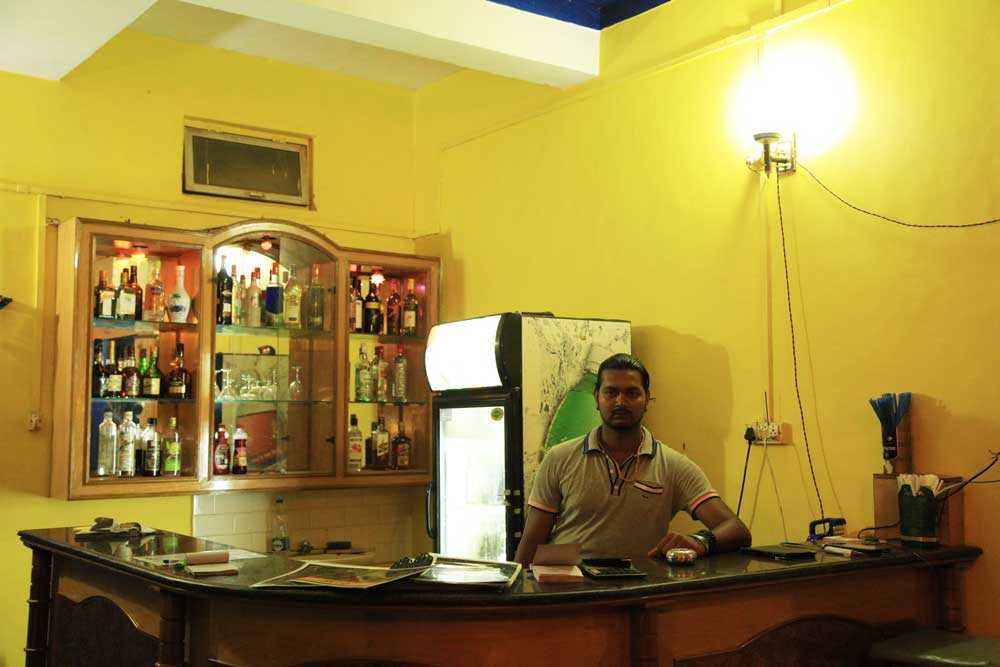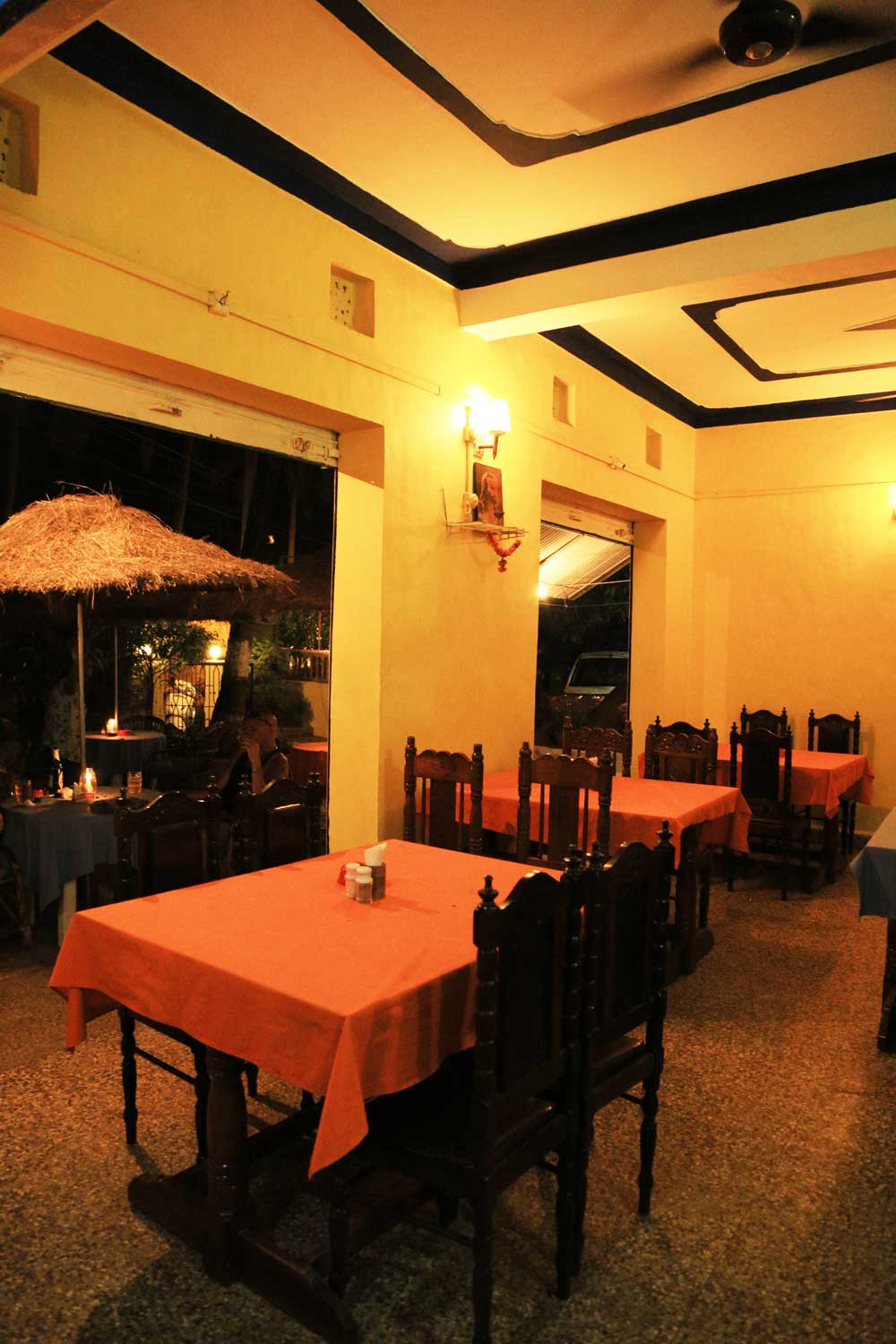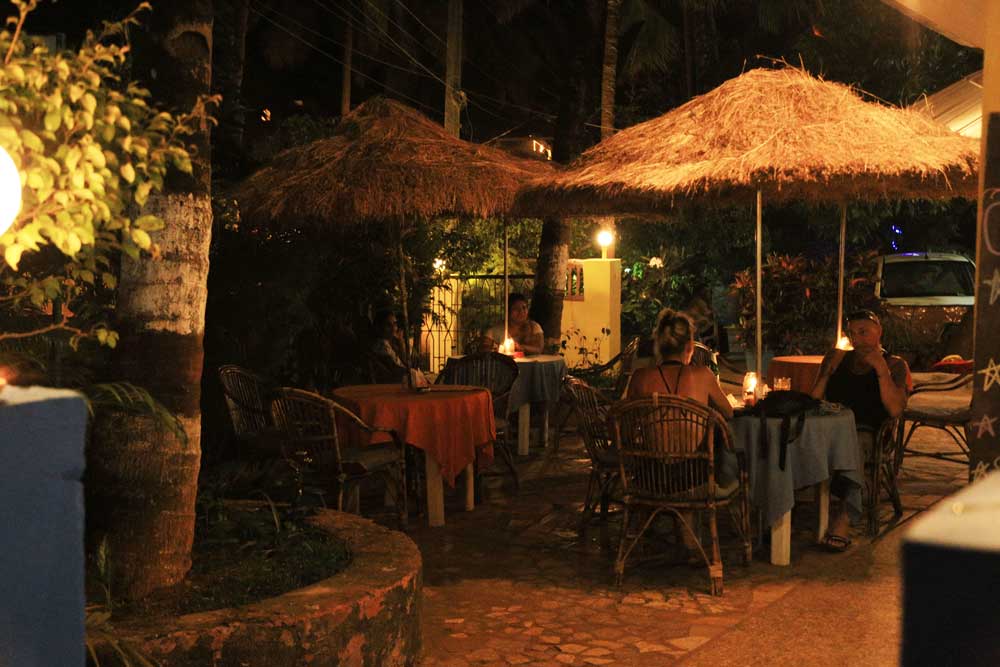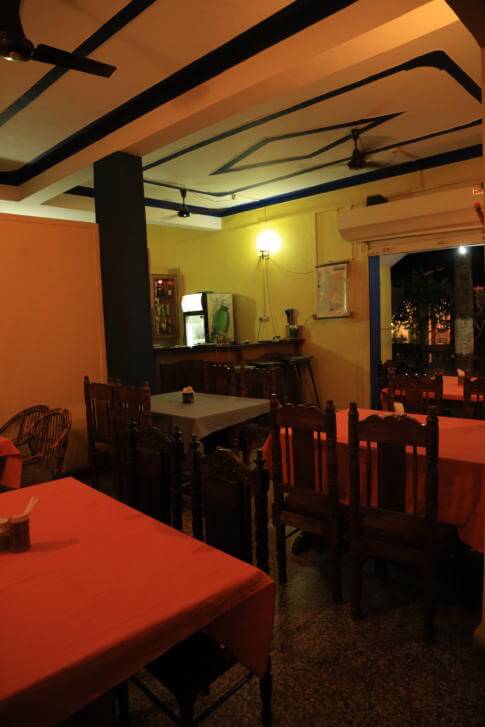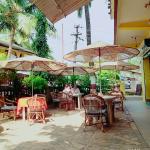 Sea View Resort hosts the most popular international fusion restaurant in Patnem. The all-day restaurant also offers a selection of Goan food. , offering a mouth watering range of traditional, Asian and European cuisine and high quality fresh sea food.
The evenings are lit up with entertainment regularly. Enjoy a quiet candle lit dinner as you are well served by our trained staff.
Along with indoor seating, the restaurant has a trendy outdoor garden section palm groves. With cane wood seating and sand for a floor and palm trees for a roof, the alfresco eatery has a hip rustic and casual atmosphere.
Also attached is a well stocked bar and lounge, which is excellent for an indulgent day and your version of the Goan Sie ,The bar offers a variety of cocktails, mock tails, beers, wines, spirit and local tribal liquor.